Kim Drops Top, Hopes You Shop
Kim Drops Top,
Hopes You Shop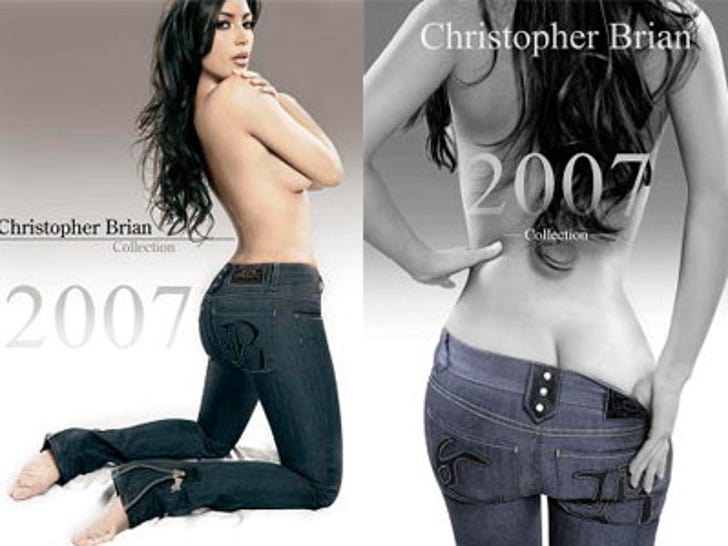 TMZ has obtained exclusive photos of voluptuous Kim Kardashian in her hot new ad campaign as spokesmodel for Christopher Brian apparel, a new line from hip-hop impresario Christopher B. Stokes. The photos feature a topless Kim wearing the jeans.

TMZ was first to report that Kim is featured in an explicit sex tape featuring her with Ray J (brother of singer Brandy) -- that is rumored to be on the market to top porn companies.
Kardashian told us that she met with her attorney, and is gearing up to fight the release of the tape. Kim, BFF to Paris Hilton, apparently doesn't want to follow in all of the celebutante's high-heeled footsteps.