Mayweather: Dollar Dollar Bills, Y'all!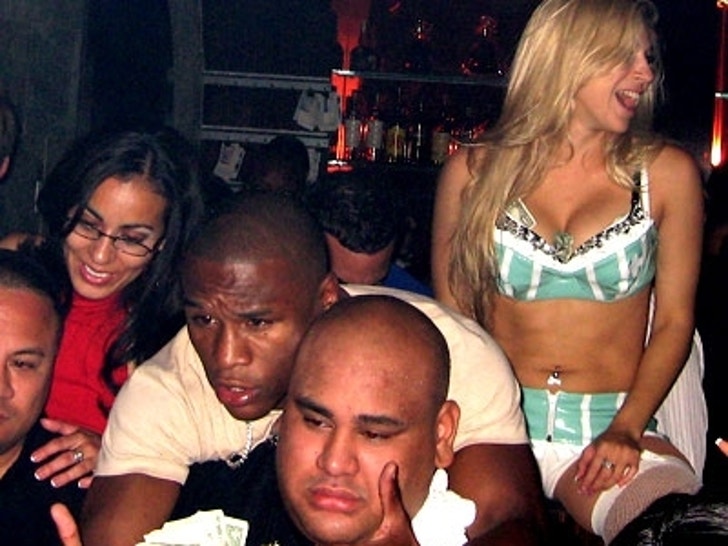 Welterweight champ Floyd "Pretty Boy" Mayweather looks like he's in need of a few dollars. Think this nice, burly man can spot him some?

Mayweather, who bobbed and weaved his way to victory against Oscar de la Hoya in a title bout last month in Las Vegas, partied hard at Jet nightclub in the Mirage Hotel -- flashing his diamond jewelry and his million-dollar smile. Only thing missing -- a fat wad! Well, at least the lady sitting on the bar seems excited about it.
Floyd banked over $20 mil for the fight with Oscar ... and is spending it one buck at a time!