Lance and Corey -- Vegas VIPs?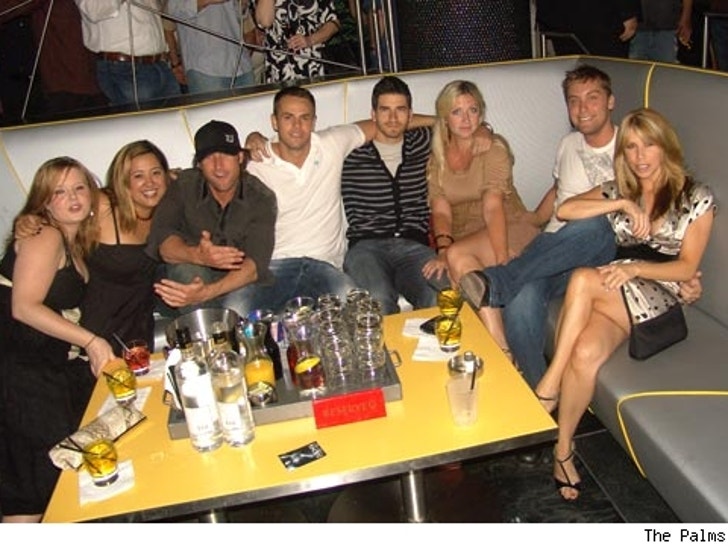 If Lance Bass and Corey Feldman are what pass for VIPs in Vegas these days, Sin City just ain't what it used to be.

The former 'NSyncer ate with a few friends at the chic restaurant NOVE Italiano at the Palms. From there, Bass and friends moved on to Moon, the new nightclub located on the top floor of the Palms' new Fantasy Tower. The club is so cool, it even has its own retractable roof! Corey Feldman scored a VIP booth at the club -- along with 30 of his friends. How did he get 30 friends?!


Bass and company were also seen on Saturday night in a VIP booth at PURE nightclub.
Bass finished off the weekend at the Palms in the famous "Real World" suite, which takes up the entire 28th floor, while Corey got only a standard room. Lance is more VIP than Corey? Harsh.