Who Shot, J.R.? Mag Texts with Rotem on Brit Baby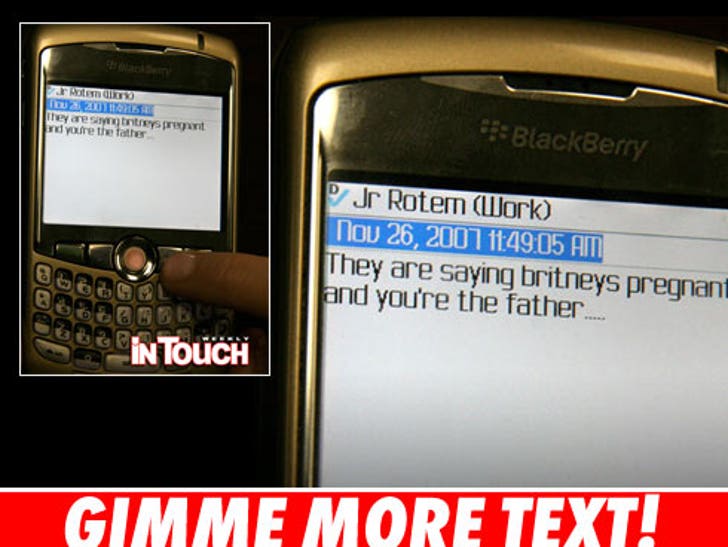 In Touch magazine says that it has "proof" -- the irrefutable, unquestionable, visual kind, of course -- that J.R. Rotem confirmed to them that Britney Spears is, in fact, pregnant, and that he's the baby daddy.

The mag just sent out pictures of a Blackberry with text messages supposedly from a J.R. Rotem, responding "It's true" to the message, "They are saying Britney's pregnant and you're the father." And then, when asked if Brit will keep the baby, he says, "No clue on what she will do. She is unpredictable."
Of course, what In Touch doesn't point out is that by the magic of phone technology -- gee whizzers, y'all! -- you could use any name for any number -- say, oh, Michael Jackson or Humpty Dumpty -- and send messages back and forth. We're not sure what's going on here -- we're just sayin'.
No first response from J.R. or Brit -- yet.