The Brits Get Ready to Rumble in Vegas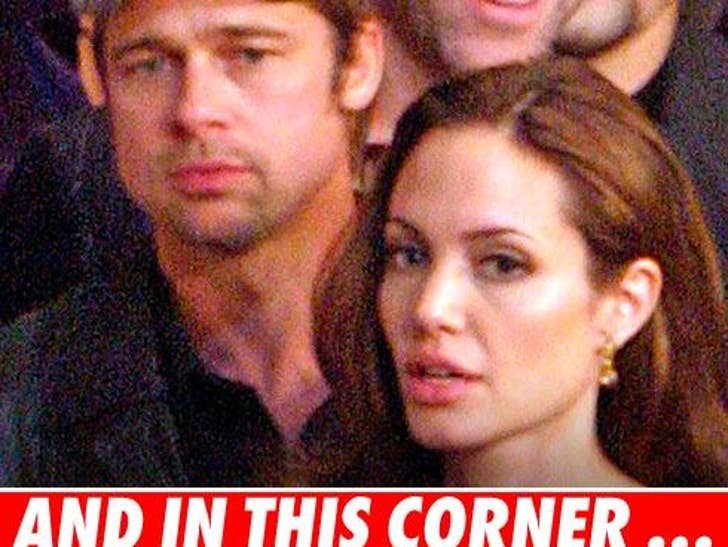 The Brits -- the British, not mulitple Britneys! -- were out in force in Sin City for the big title fight between Floyd Mayweather and Ricky Hatton, and there was as much fight outside the ring as inside.

TMZ sources at the fight say the Brits booed the "Star Spangled Banner," and a holy commotion went up for Wales native Tom Jones' rendition of "God Save the Queen." Meanwhile, Kid Rock counterpunched with "Born in the U.S.A." when Mayweather entered Jet nightclub at the Mirage for the after-celebration of his tenth-round KO.
Pretty Boy Floyd, for his part, celebrated in grand fashion, and we're told he ordered up five bottles of Perrier-Jouet champagne.
"Malcolm" Star in the Middle of Alley Brawl
"Malcolm" alum Christopher Masterson was in the middle of a fight last night behind club LAX, where he got jumped .. big time!
Nerd Alert -- Celebs Go Ape for Apple
The place to be in New York this weekend wasn't Butter or Marquee or Tenjune -- it was the brand-new Apple store on West 14th Street. For the love of Jobs!
The new Mac emporium opened Friday night, and celeb shoppers snatching up the latest iPod toys included TMZ fan Whoopi Goldberg, "Sex and the City" hunk Jason Lewis, fan favorite Mary J. Blige, "CSI" hottie Melina Kanakaredes and Oliver Platt.
Fresh from copping a plea in her DUI case, Vivica A. Fox was also geeking out in NY, spotted leaving a Dell store in midtown -- though she wasn't too talkative. And for once, we spotted Ice-T and his usually spanktacular wife Coco, not talking about her booty.
Britney Gets a Lighter with Five Finger Discount!
Though she certainly has the ability to buy whatever she wants, for some reason, Britney Spears decided to steal a disposable lighter from a gas station Friday night -- and brag about it to the cameras!
The popwreck spent most of her day driving the paparazzi around in circles. When she decided to stop at a Van Nuys gas station for some gum, she doubled back for a lighter -- and just snatched it off a display. Gimme dis lighter!
We'd like to say Britney "forgot" to pay for it, but then she turned to the cameras and yelled, "I stole something. Oh, I'm bad. Ohhhhh!"
TMZ later talked with the owner of the gas station where Britney stole a lighter Friday night, and maybe it's the holiday season, because apparently there are no hard feelings. As a matter of fact, he talks about wanting Brit to come by more often. Be careful what you wish for!
Even though she's in the owner's good graces, Britney might want to cough up the change for the lighter next time -- after all, she is a role model. Well -- to her own kids anyway.
But it's okey-dokey y'all! Some photog returned to the scene of the crime later and insisted on paying for the stolen lighter.