Firm Claims Employee Screwed Them at Sundance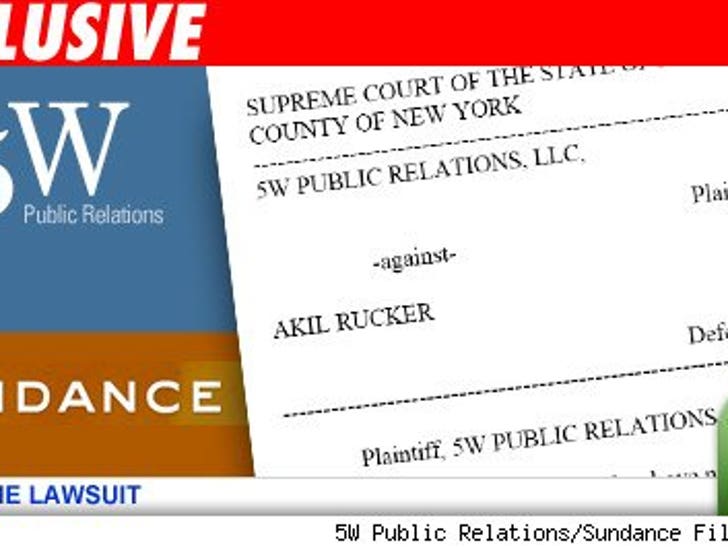 TMZ has learned that a big New York PR shop hired P. Diddy's former chief of staff to be their marketing point man in Sundance -- only to see the guy totally ditch them on the first day of the festival!

In a lawsuit filed in New York, 5W Public Relations alleges that Akil Rucker took the post of Director of Marketing -- and a $250,000 budget -- to get the party started for several of the firm's clients at the Sundance Film Festival.
He was supposed to "attract and book corporate sponsors and celebrities" to head to Sundance- on their dime. 5W says after eight months of prep, Rucker abruptly bailed on the job the very day that Sundance started, without any warning, and after he'd already been given checks to give to vendors! As a result, 5W had to scramble to get their Sundance on -- though they still managed to get the Hiltons, Mary-Kate Olsen, and other celebs to come to their parties.
"Akil Rucker has tremendously damaged 5W Public Relations and will be held responsible. We can't comment any further on legal matters," said Ronn Torossian, CEO of 5W Public Relations. Akil Rucker wasn't immediately available for comment.