Parents Slam J.Lo Over Posh Nursery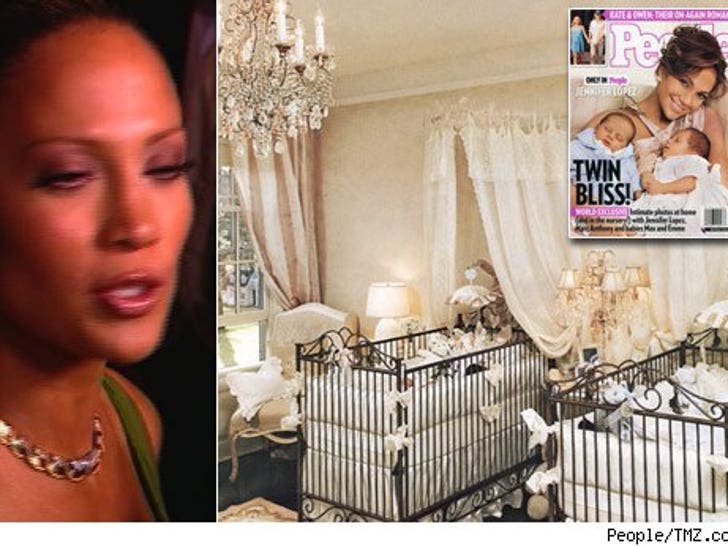 People mag's spread on J.Lo and Marc Anthony's newborn twins has shocked some staffers at Parents magazine.

The peeved peeps posted an open memo to J.Lo citing numerous baby safety hazards. But TMZ spoke to Kimberlee at Boo Boo Busters, a child safety company, and they say J.Lo is totally in the right.
Where Parents criticizes the nursery for having canopies and bows on and around the cribs -- suffocation hazards -- Kimberlee Mitchell, owner and found of Boo Boo Busters, says that for newborn babies like J.Lo's, this is not a concern. She says, "When your baby starts sitting up, at around six months or so, that's when you remove any canopies or mobiles." Emme and Max are barely a month old.
The blog's memo also went so far as to berate Lopez for not having window guards on the nursery's windows. Perhaps window guards weren't very photogenic? After all, in one of the magazine's pictures, Jenny from the Block is pictured feeding her baby ... in an evening gown.
Next time Parents might want to wait to nail J.Lo and Marc Anthony until they're seen driving erratically while dangling the twins out a car window.