Sarah Palin a Quitter? You Betcha!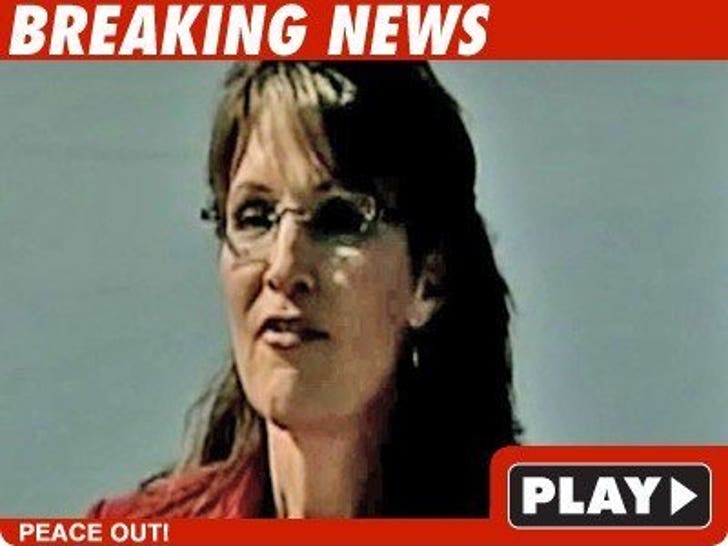 Failed vice presidential candidate Sarah Palin sure likes to finish what she starts ... she just announced she's stepping down as Governor of Alaska later this month.
Palin also said she won't seek a second term in 2010 -- Lieutenant Governor Sean Parnell is set to take her place.
It's not clear exactly why she's turning her back on the citizens of Alaska, but people suspect she has her sights set on the White House in 2012.