Goalie Eats It on Palin's Rug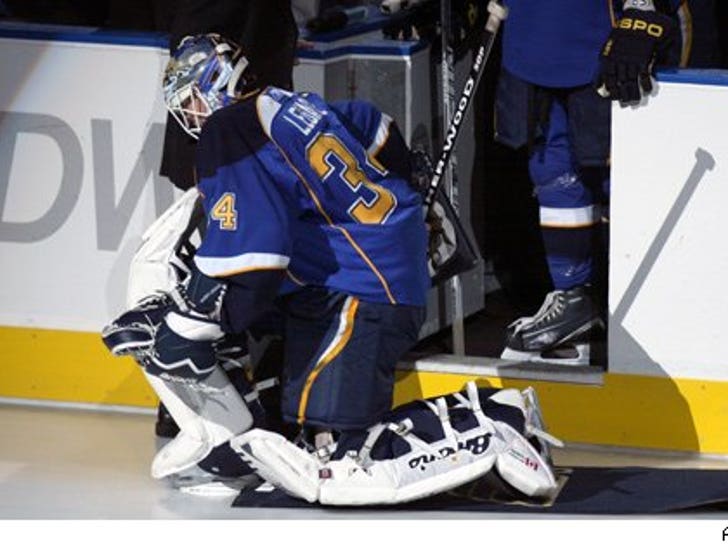 There's at least one hockey mom that isn't a fan of Sarah Palin's anymore -- the mother of St. Louis Blues' goalie Manny Legace.

Sarah Palin dropped another ceremonial puck last night, this time before a Blues and Kings game. Legace ended up busting his butt on the rug they laid out for Palin as he entered the ice -- and ended up leaving the game after the first period due to a strained left hip flexor.