Max from 'Saved by the Bell': 'Memba Him?!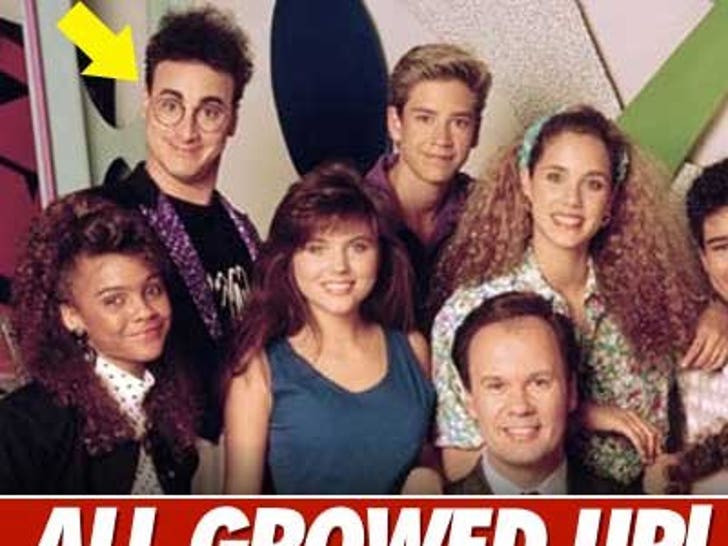 Mardi Gras Tuesday -- Once You Go Fat ...
If you're a celebrity -- every day is Fat Tuesday! See how the stars take on Mardi Gras with the regular folk.


TMZ's Perfect Proposal Contest -- YES!
The marriage proposal pictures poured into the TMZ newsroom for our Perfect Proposal Contest and one thing is for sure -- poppin' the question can get crazy!
Sometimes celebs drop the glam and go with goofy -- check out which stars went a little wacky!
Axl Rose -- Sweat Child O' Mine
Looking like the bastard love child of Mickey Rourke and Kathy Griffin, the drenched remains of Axl Rose performed at a NYC John Varvatos store -- which was formerly the legendary CBGB's -- last night.
The 48-year-old lead singer of what's left of Guns N' Roses is hotter than ever ... literally.
S.I. Swimsuit Models -- Check Out My Ash
The Sports Illustrated Swimsuit team partied their butts off in Las Vegas last night -- as in, cigarette butts.
It all went down at Vanity in the Hard Rock Hotel where some of the hottest chicks in the world, including Bar Refaeli partied their faces off ... while sucking away on cancer stick after cancer stick ... after cancer stick.
Not all of the models needed to smoke to be smokin' hot -- cameras never spotted cover model Brooklyn Decker with a cig in her mouth once.
Can you guess which celebrities took their hair color to a whole new level?