Jaafar Jackson's Pal Stunned by Investigation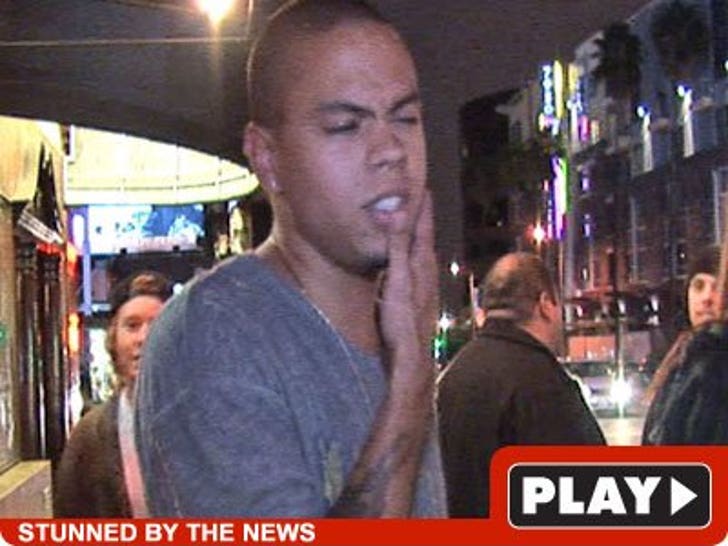 Evan Ross -- Diana Ross' son and a close Jackson family friend -- claims he doesn't believe Jaafar Jackson is the kind of person who would point a stun gun at another kid -- especially a family member.
As we previously reported, Jermaine Jackson's 13-year-old son, Jaafar, purchased a stun gun -- which was delivered to the Jackson's Encino home -- and fired it. There is a dispute over whether Jaafar and other kids in the house pointed the gun at Michael Jackson's sons, Blanket and Prince.
Last night outside the Laugh Factory in L.A., Ross told us, "that kid wouldn't do that" and said the L.A. County Department of Children and Family Services is "probably making something outta nothing."