Ray Allen -- Victim of the SteakGate Curse!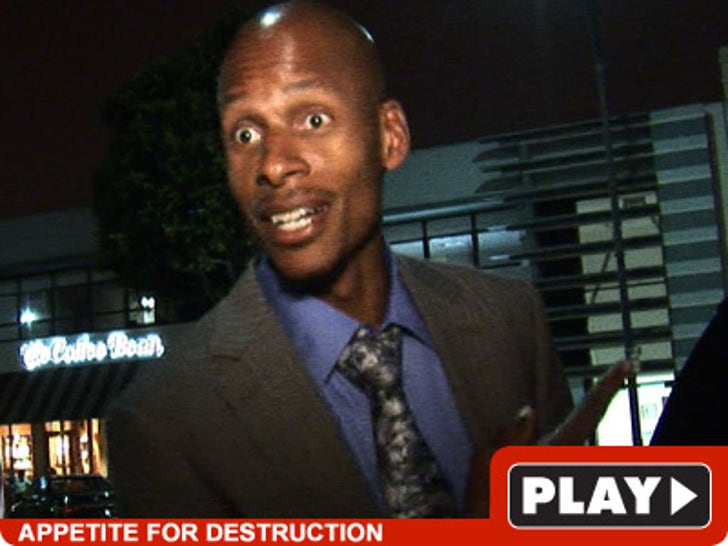 Boston Celtics superstar Ray Allen was ice cold in last night's loss to the Los Angeles Lakers -- missing practically every single shot -- but there's only one logical explanation for his terrible performance ... SteakGate!!!!

SteakGate began back in 2008 -- when Paul Pierce had a fancy steak dinner before a big NBA Finals game ... and then choked (his performance, that is) the very next night.
Now, the curse has struck again ... because Allen feasted on a delicious buttery steak from Ruth's Chris in Beverly Hills on Sunday night -- hours after he set the record for hitting the most 3-point shots in a Finals game -- and then tanked the following game!!!
Back in '08, NBA Commish David Stern laughed at the idea -- but after last night's PROOF, we gotta ask ...