[VIDEO] Justin Timberlake Groping Mila Kunis -- Genital Grope on MTV
Timberlake and Mila Kunis
Genital Grope on MTV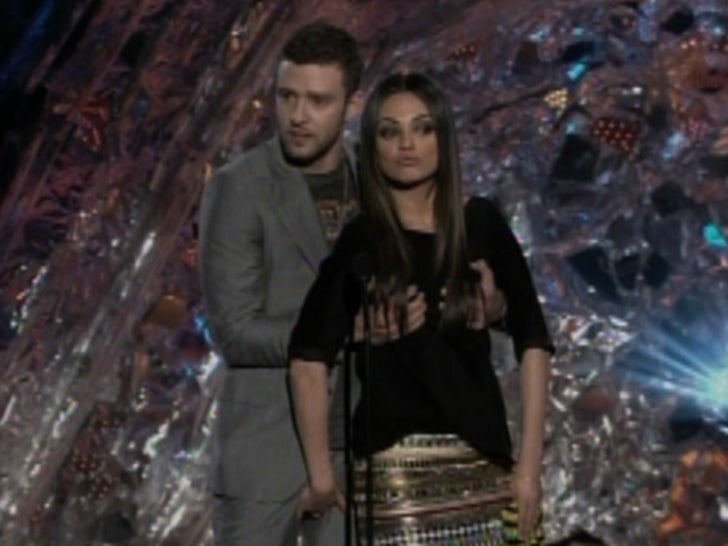 He felt her up ... she felt him down -- and it all happened live on MTV.

Moments after Justin Timberlake and Mila Kunis walked out to present the first award of the night at the MTV Movie Awards ... JT copped a feel of Mila's breasts.
In the spirit of, "You touch mine, I'll touch yours" ... Mila then put her hand in Justin's crotch ... and the two stood awkwardly for a couple of seconds, while millions of jealous people sat and stared.
Mila eventually read the line, "And the winner for Best Male Performance is ..."
JT quipped, "I think we just found that out."