People vs. Dr. Conrad Murray -- Doc's Former Patients Testify
People vs. Dr. Conrad Murray
Murray's Former Patients:
He's the Best Doc Ever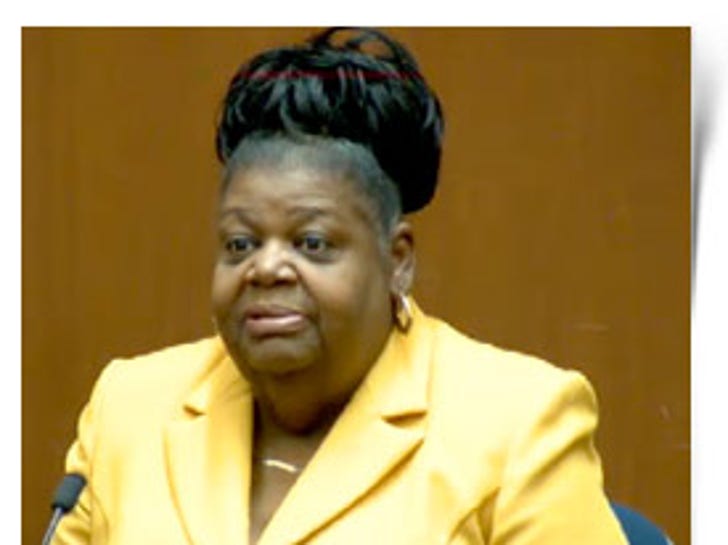 Dr. Murray's Former Patients Testify
Updated 10/26/11 at 9:00 AM

The defense is trying to make the case ... Dr. Conrad Murray is a great doctor with a pristine reputation -- and to prove their point, they're calling several of Murray's former patients to the stand ... each with glowing reviews.
First up ... a heart attack patient named Gerry Causey -- who told the jury, Murray saved his life. Causey said Murray is "the best doctor" he's ever had.
Interestingly, Causey told jurors he didn't want to be sedated during the operation because he was too scared ... so Murray didn't put him under.
He also said Murray took great care in explaining everything he was doing.
Prosecutors made sure to point out -- Murray's treatment was done in a monitored environment with the help of a large staff.
Patient # 2 -- Andrew Guest
Updated 10/26/11 at 9:15 AM


Patient #2 Andrew Guest said Dr. Conrad Murray performed 2 different procedures on his heart in 2002 -- telling jurors, "That man sitting there is the best doctor I'veever seen."
Guest said Murray often called him on weekends to check up on him.
During cross-examination, lead prosecutor David Walgren asked Guest, "I don't mean to be flip ... but he never give you Propofol in your bedroom did he?"
Guest shot back, "I am alive today because of that man."

Patient # 3 -- Lunette Sampson
Updated 10/26/11 at 9:35 AM
Lunette Sampson -- who suffered 3 heart attacks in 2008 and 2009 -- told the jury Murray saved her life, fixing another doctor's botched operation.
During cross examination, Walgren suggested Murray was able to fix Sampson's heart because he had access to her medical records ... a privilege Murray never afforded the ER doctors, who scrambled to save Michael Jackson's life.
Patient # 4 -- Dennis Hix
Updated 10/26/11 at 9:50 AM
Dennis Hix testified Dr. Murray placed about 13 stints in his heart ... for free.
Hix said Dr. Murray also operated on his brother's heart free of charge ... telling jurors, "I'm 66. I'vegone to a lot of doctors, A LOT of doctors, and I've never had one who gave me the care hedid."
Patient # 5 -- Ruby Mosley
Updated 10/26/11 at 10:20 AM
Roby Mosley told jurors Dr. Murray couldn't have been greedy because he opened up a clinic in one of Houston's poorest neighborhoods in honor of his father.
Murray fought back tears as Mosley described how he selflessly treated patients who couldn't afford his care.