Madonna to Sean Penn -- 'I Love You'
Madonna to Sean Penn
'I Love You'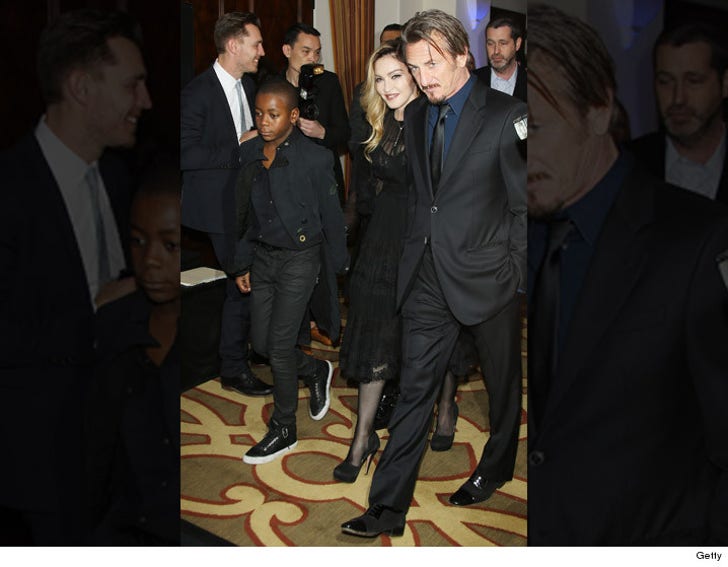 Breaking News
Madonna made it clear Saturday night ... she loved Sean Penn in the past and she feels the same way now.
Sean was hosting a fundraiser for Haiti in Bev Hills, and Madonna was not only there with children David and Mercy, but she was openly affectionate with her ex-husband, walking arm-in-arm.
Madonna told the crowd, "I want to say Sean that I love you from the moment I laid eyes on you and I still love you just the same."
The timing of the event is interesting ... the event went down just as Rolling Stone released Sean's interview with El Chapo.