Kanye West Takes North West on Teacup Ride
Kanye West
I Know How to Hurl!!!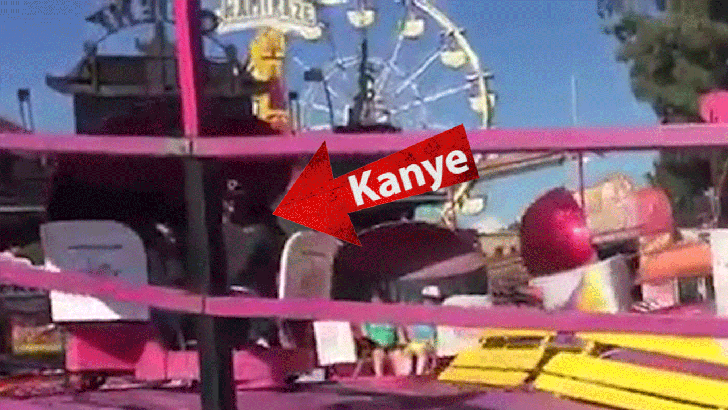 Splash Video
Kanye West gets major dad points after taking his kid on a ride that often ends in chunks.
Yeezy took North West on the Tilt-A-Whirl ride at the Whizin Market Square Fair in Agoura Hills, near his Hidden Hills home outside of L.A.
This seems to be the weekend of celebs just blending in with the crowd. Scroll down a bit on the site and you'll see a slimmed-down Prince Harry.