Celeb Secrets - Paris' Pose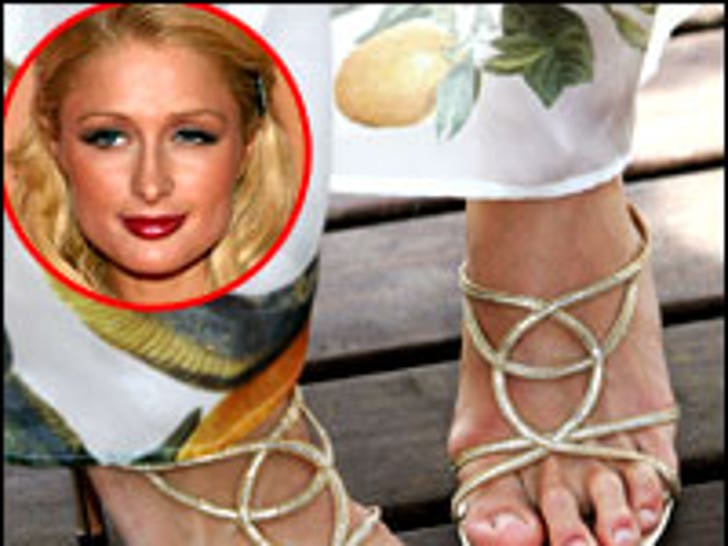 Paris' Oversized Body Part
Ever wonder why Paris Hilton poses the way she does?
It's because the svelte hotel heiress has huge feet -- size 11 to be exact. To compensate, the blonde has perfected a pigeon-toed stance which makes her feet appear smaller and more ladylike.
Paris also seeks out specially designed, oversized shoes from select designers.
But don't think Paris is alone; word is Beyonce also has monster dogs.