TMZ digs up the answers to your burning questions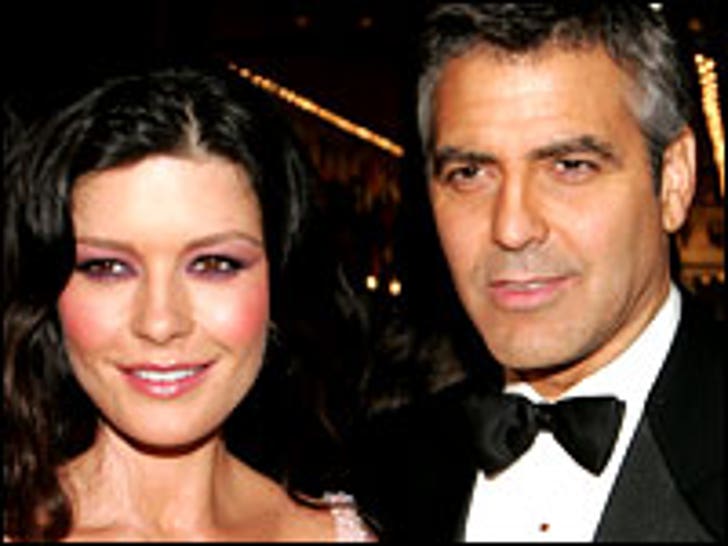 We asked readers what they JUST GOTTA KNOW... and we went looking for the scoop. Check out the answers to your burning questions!

1) Joy Has Just GOTTA KNOW: Will Catherine Zeta-Jones and George Clooney ever be in another movie together? They are a very sexy couple together!
Catherine would like to work on another film with George Clooney, however there is nothing planned in the near future. She is, however, in production for another film called 'Death Defying Acts' alongside Guy Pearce. She also recently finished filming 'Mostly Martha' with Aaron Eckhart. As for how Catherine keeps it all together, check out a staffing service that caters to the needs of celebs like her.
2) Tasha Has Just GOTTA KNOW: What is Drew Barrymore up to these days?
Tasha, you can expect to see sweetheart Drew Barrymore on the big screen later this year. She has completed filming for the movie 'Lucky You,' a flick about a Vegas poker player played by Eric Bana who struggles to juggle personal life along with his love for loot. Also in production right now is the film 'Music and Lyrics By,' a romance in which Barrymore serves as the inspiration for hearth-throb singer sensation Alex Fletcher, played by Hugh Grant.
3) Angela Has Just GOTTA KNOW: Jay Hernandez - where is he now and who is he dating?
While we don't know his current love interest, we do know his current movie role. Jay will be starring with actors Nicolas Cage and Michael Peña in the Oliver Stone drama 'World Trade Center.' Focusing on two Port Authority police officers, this film tells the story of their entrapment in the rubble of the World Trade Center. Take a look at a previous role of Jay's in the thriller 'Hostel.'