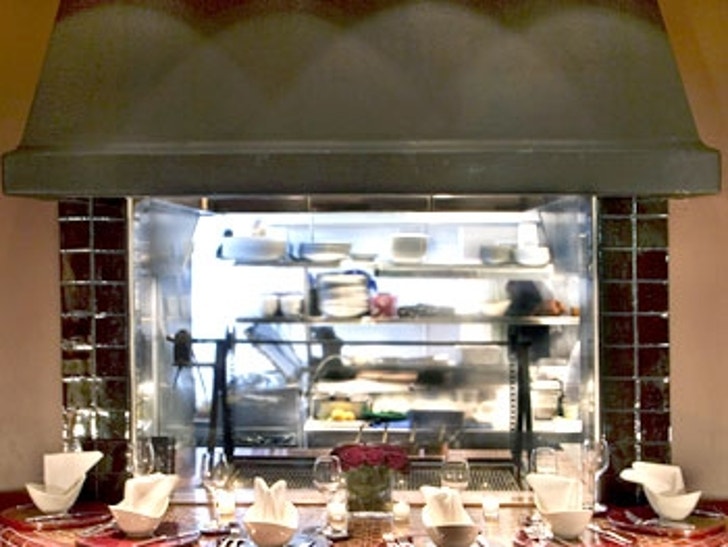 Lindsay Lohan was spotted dining last week in Santa Barbara - and TMZ has all the details!

La Lohan arrived at Santa Barbara's sultry hotspot Sevilla, a French-Brazilian inspired restaurant, with five of her young friends. The four gals and two guys were escorted into the hotspot by Lohan's handsome bodyguard, who remained outside the restaurant while the group dined.
The actress enjoyed herself so much, she got up out of her seat and danced barefoot around the restaurant!
Lohan ordered two appetizers, including chili and lime glazed prawns, calabaza "slaw" with cashew and pea shoots and a side of tempura green beans. Lohan requested a special dipping sauce for her green beans, so head chef E. Michael Reidt whipped up a roasted garlic aioli for the star to dip her green beans in. Lohan must have been pleased because when it came time to order the main course, Lindsay ordered a second round of her appetizers... again!
Witnesses overheard Lindsay telling her waitress that she loved Sevilla because it had such a great vibe.