TV Chefs Caught in the Act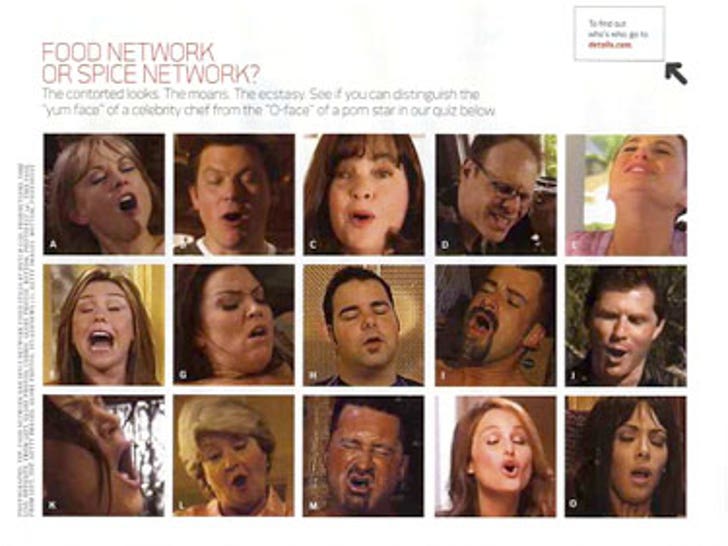 Ever have a meal so good that you thought it was better than sex?

Well, the August issue of Details on newsstands now features a hysterical quiz which asks to see if you can tell which picture depicts a Food Network chef in a state of culinary ecstasy and which is a porn star in the middle of, er, a different type of ecstasy.
Is that Rachael Ray having a marinara meltdown or just a triple X starlet in the midst of paying her rent?