Paris' Vegas Threesome
Paris'
Vegas Threesome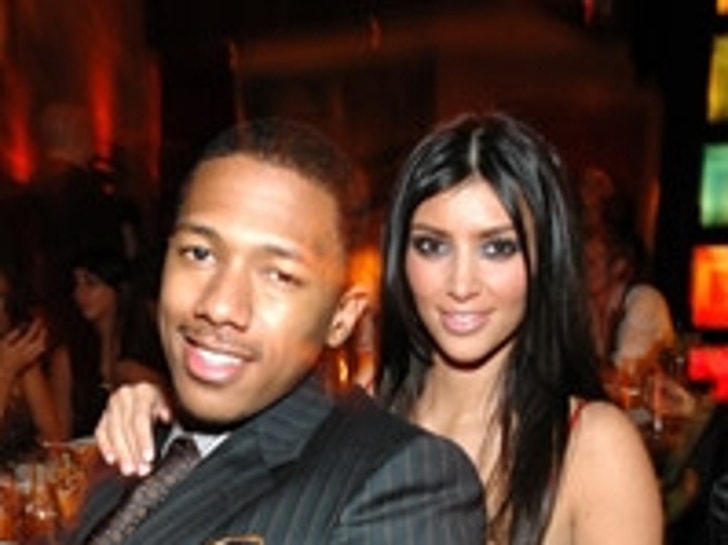 When it comes to men, sometimes a woman just can't make up her mind. Lucky for Paris Hilton, she doesn't have to. This weekend the model-turned-pop star was caught liplocking with two different guys at two different clubs in a span of roughly three hours.

First, Paris hit up Vegas hotspot Jet nightclub in the Mirage hotel, where she got cozy with world-famous illusionist and Minnie Driver's supposed boyfriend, Criss Angel. Paris even made sure to capture the moment on film. Hey, they don't call it Sin City for nothing. Then it was off to TAO nightclub in the Venetian where she hooked up with Canadian-born model James Neate.
Hilton was in Vegas to attend a joint 26th birthday party for best friend Kim Kardashian and her boyfriend Nick Cannon.
Kim and party pal Paris Hilton took turns dancing on the catwalk and passing the house mic around during the evening. At one point a TMZ spy says Paris was heard saying, "Hey you f***ers -- it's my friend Kim's birthday! I love you bitch!"
Nick's "Wild 'N Out" co-star DJ D-Wrek also made it out for the celebration, as well as funnyman Pauly Shore and "Girls Gone Wild" creator Joe Francis.