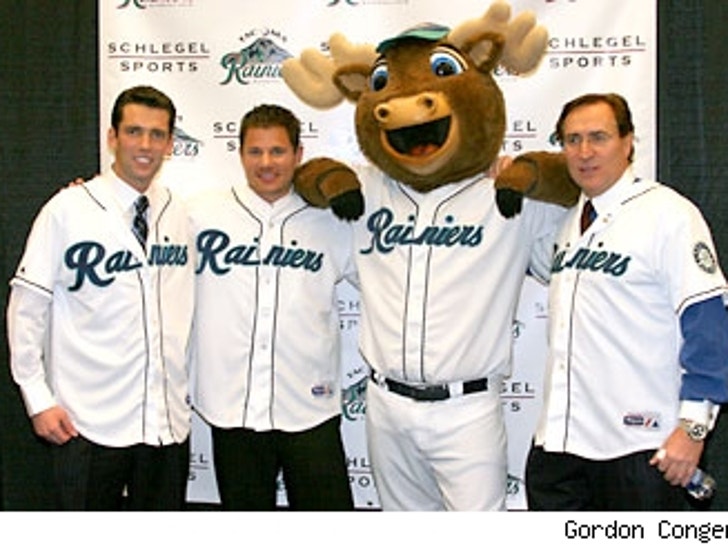 Nick Lachey is now one-third owner of a minor league baseball team. The Tacoma Rainiers are the Triple-A affiliate of the Seattle Mariners playing in the Pacific Coast League.

The pop singer was introduced yesterday with fellow co-owners and a plushie Moose named Rhubarb (in case you were wondering). "Baseball is a true passion of mine, Tacoma is a growing city and I have every intention of playing an active ownership role in the Rainiers as we continue to grow," said Nick.
Lachey first became interested in owning a baseball team when his hometown Cincinnati Reds went up for sale a few years ago, but that deal didn't happen. He will be involved in developing entertainment for families, including concerts and autograph sessions. Play ball!