Keeping Tabs on Janet's Fab Abs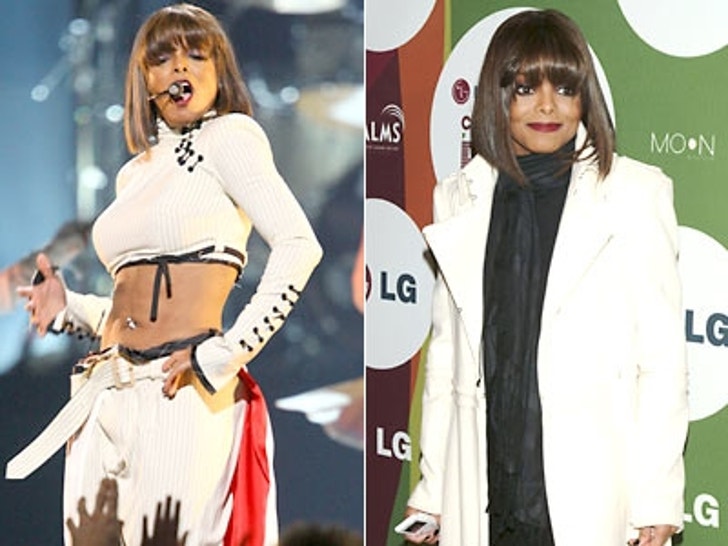 There might not be a more watched set of abs in Hollywood than Janet Jackson's. When she gains a few pounds or poses for a magazine cover, all eyes immediately fix on Ms. Jackson's midsection. Some reports have said her abs are airbrush art.

During her performance on last night's Billboard Music Awards in Las Vegas, Janet decided to give the people what they wanted to see, minus any wardrobe malfunction. At the LG Chocolate Party afterwards, Janet bundled up in a luscious long white coat and black scarf.
Chilly in Vegas in December.