"Departed" Deux Hostage to Grey's Producer Credit?
EXCLUSIVE: Our spies tell us that the machinations to produce a sequel to Martin Scorsese's "The Departed" have hit a snag -- and it's not the high body count of principal characters killed off in the first film.
Last week screenwriter William Monahan received an Oscar nomination for his "Departed" screenplay, and just two days ago, the Los Angeles Times reported that he'd begun working on a script that would involve some of the same characters and pick up where things left off. Robert DeNiro had even been mentioned as a successor to the police chief role originated by Martin Sheen, one who'd supervise Mark Wahlberg's character.
But now insiders say that Warner Bros. was caught by surprise at an unexpected announcement of the sequel in the press by the loose-lipped Mark Wahlberg -- the only surviving principal character from the first film. And as a result, the follow-up project's planning is vastly complicated: Its producer, Brad Grey, is now the head of a rival studio. In fact, insiders say that all deals associated with the project are on hold until the studio can figure out what Grey's involvement would be. After all, before he was chairman of Paramount, he helped create Brad Pitt's production company at Warner Bros., which developed the first "Departed."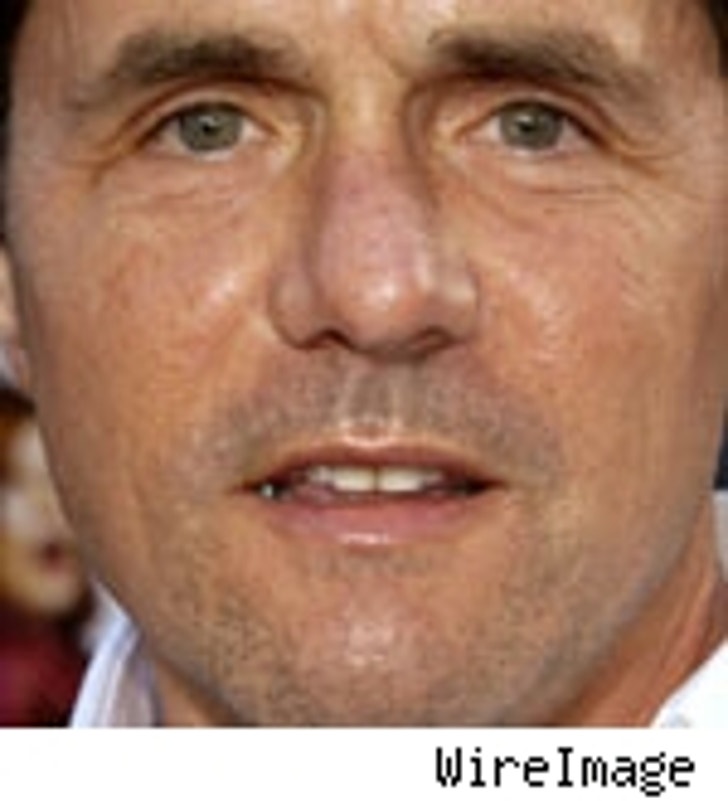 Grey declined to speak to TMZ about what role he'd have in the new "Departed." But now that the news of a planned sequel is out of the bag, things are complicated: For one thing, it's being made at a rival studio, putting Grey in an odd, conflicted position if he is produces it for Warners. For another, if Grey pushes to be the sequel's producer, it might signify that he's thinking of packing a parachute because he suspects he'll soon be out of a job at Paramount.
Grey's future is a matter of open speculation in Hollywood these days: Having just last month fired his studio president, Gail Berman after a tumultuous run, Grey appears embroiled in a battle for control of the studio with DreamWorks co-founder David Geffen. It was Geffen who last year brought in Universal Pictures chairwoman Stacey Snider to run the now Paramount-owned DreamWorks.
As the Times' Claudia Eller noted, "Though Grey signed off on her hiring, the move was widely viewed as an effort by Geffen to position Snider for Grey's job."
Things got nastier when Grey told Viacom supreme leader Sumner Redstone that "Dreamgirls" failed to get a best picture nomination due to hatred of Geffen by many in Hollywood.
Meanwhile, sources familiar with Grey's plans say that it seems politically inadvisable to push to be involved in the film's future, but it wouldn't be without precedent: After Universal Pictures' president left the studio for Paramount, he continued to simultaneously produce a couple of films for Universal.
In the meantime, a helpful hint for Mr. Wahlberg: Don't squeal anymore; as any Boston flatfoot can tell you, nobody likes a mole!