The Anna Nicole Baby Daddy Tournament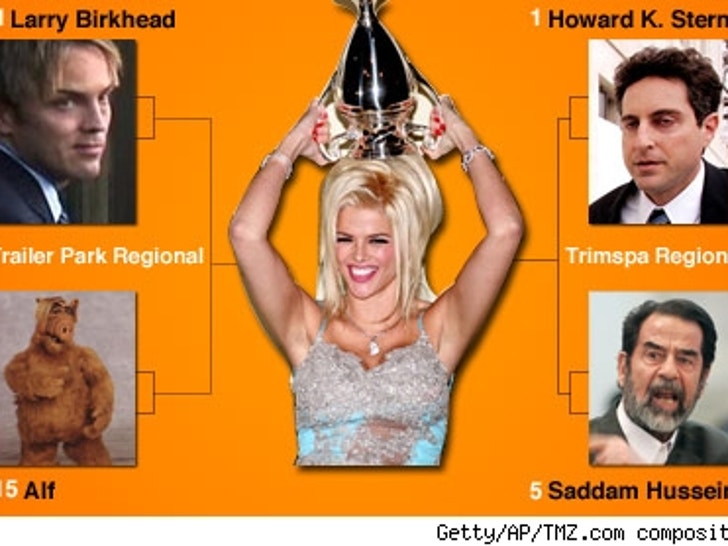 In the aftermath of Anna's death, several people have come forward saying they could be the father of her baby, Dannielynn. Now a website is looking to settle the matter by using college basketball for inspiration.

You can play "Anna Nicole Paternity Madness" by filling out a bracket of 64 possible baby daddies on celebrityhack.com. Larry Birkhead, Howard K. Stern and Prince von Anhalt are among the favorites, but there are some potential dark horses.
Over in the Trailer Park Region, watch out for the 15 seed, Alf. Meanwhile, in the TRIMSPA Region, the first round matchup of Mary-Kate vs. Ashley Olsen should be a good one. But the ultimate sleeper is the 14 seed in the First Cousin Region -- Satan. The Prince of Darkness is capable of anything -- how else do you explain "Glitter?"
So print out a bracket, start up an office pool, and see who wins!