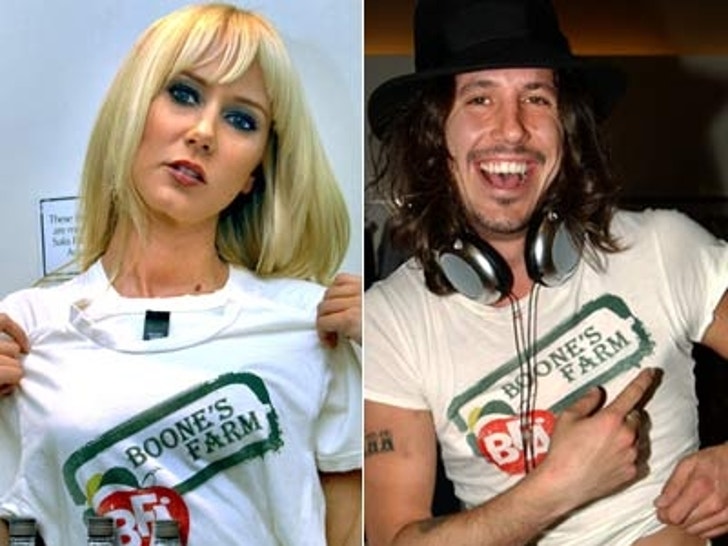 With the debut of their new vintage t-shirt line, getting ripped on Boone's Farm flavored wines just took on a whole new meaning!

The apple wine and malt beverage brand's new fashion foray is already a hit with the young Hollywood crowd. Kimberly Stewart, recently tried one on for size, while Mischa Barton's sometime boyfriend, Cisco Adler, exposed his fuzzy navel and sported one as he DJ'ed at an industry event. Other celebs fans that are intoxicated with the Strawberry Hill manufacturer's stylish gear include K-Fed, Ryan Cabrera and Gabrielle Union.
The shirts are available exclusively at Saks Fifth Avenue stores and retail for $49, which is about the same price as a couple of drinks at Hyde!