Halle Berry: I Tried to Kill Myself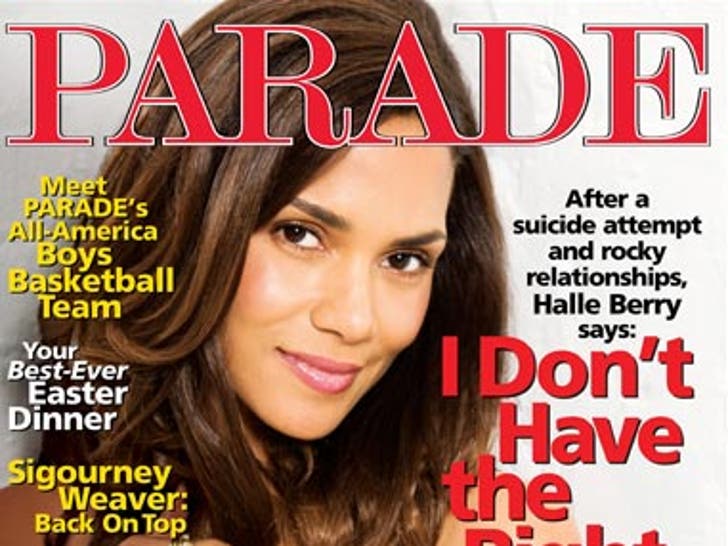 Halle Berry once tried to commit suicide when her marriage to former baseball star David Justice fell apart.

In an incredibly revealing interview with Parade magazine, Berry claimed that she tried to use exhaust fumes to take her own life, but thanks to a powerful vision, stopped at the last minute. "I was sitting in my car, and I knew the gas was coming, when I had an image of my mother finding me," Berry said. "She sacrificed so much for her children, and to end my life would be an incredibly selfish thing to do. It was all about a relationship. My sense of worth was so low. I promised myself I would never be a coward again."
During the interview, Berry also admitted that she underwent sex therapy with ex-husband #2 Eric Benet, an experience that she wishes she never had. "I was putting everyone's needs before mine." She kicked Benet to the curb in 2005.
Now, however, Halle's focus is clear -- the Oscar winner, who's currently dating 31-year-old model Gabriel Aubry, says she wants to be a mom, telling the magazine, "my sights are set on a different chapter of my life, which is motherhood. That's the goal I have very clearly set for myself."