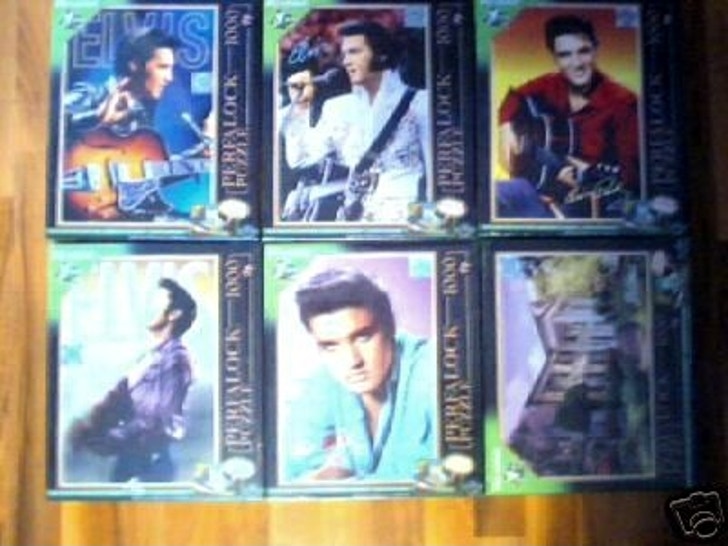 Elvis led a puzzling life. Now you can spend your life puzzling Elvis.

An eBay seller has listed ten jigsaw puzzles featuring the King; that's nearly 9,000 pieces of Elvis for your assembling pleasure!
The Graceland puzzle is in 3D, with double-sided images featuring the interior and exterior of the famed Memphis digs where Elvis enjoyed his fried peanut butter and banana sandwiches.
Bidding starts at $99.99.