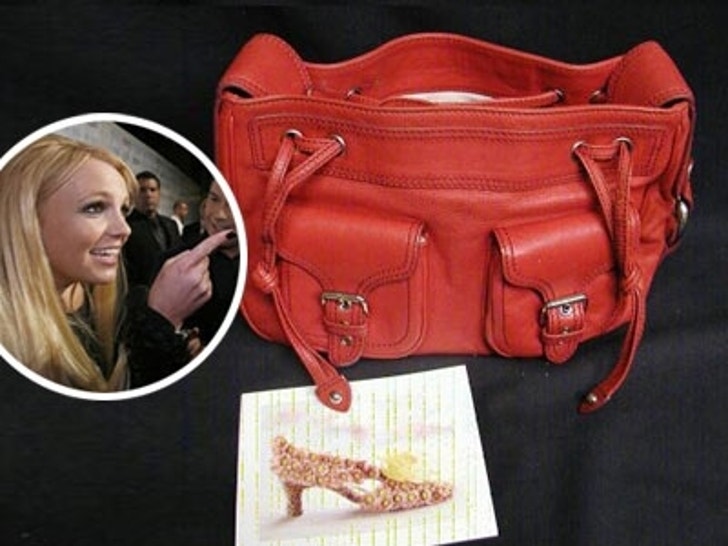 Can't get enough of the hideous Britney Spears outfits that TMZ brings you week after week? How about building one of your own?

This garish red Marc Jacobs purse, which once carried the makeup, chewing gum and other accessories of the rehabbed star, was auctioned off by Brit's sister Jamie for a charity. Now it's for sale on eBay, and you can be as craptabulous as Britz.
Gotta have a red purse, y'all! Only eight months until Christmas!