Burke Birthdays with the Stars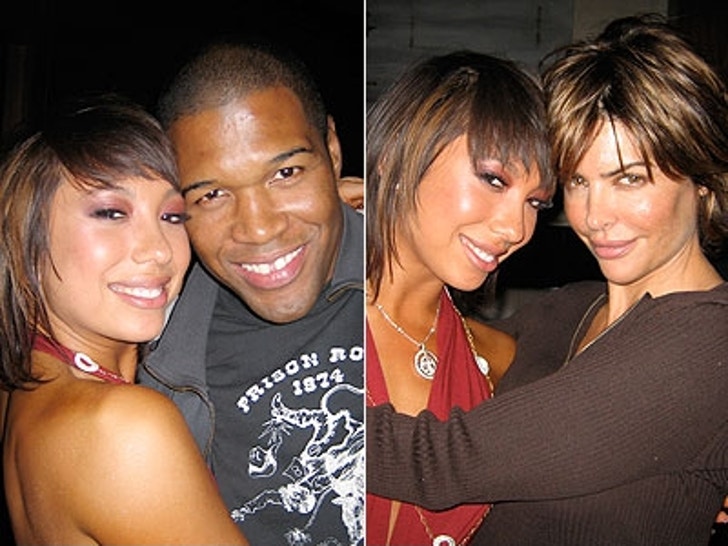 Cheryl Burke celebrated her 23rd birthday-- with all her "Dancing with the Stars" peeps in tow.


Though her actual b-day isn't until the 3rd, Burke partied last night at Parc with cast members of her booty-shaking show. Past partner Drew Lachey and current partner Ian Ziering showed up to party -- Ziering pulling away in a ridiculously gigantic Gold Wing motorcycle. Where's the Jacuzzi?
Matthew Lawrence played the perfect boyfriend, carrying Cheryl's gifts to the car -- his little brother Andrew wasn't as camera-friendly.

Joey Fatone, who stood on one hand on the show last night, and Alfonso Ribeiro -- who tasted reality infamy with "Celebrity Duets" -- were spotted joking around outside the club before making their way in, where TMZ caught Burke partying with lippy Lisa Rinna and NY Giant Michael Strahan.