Yee-Haw! Rich Parties with Lil' Jon, John Legend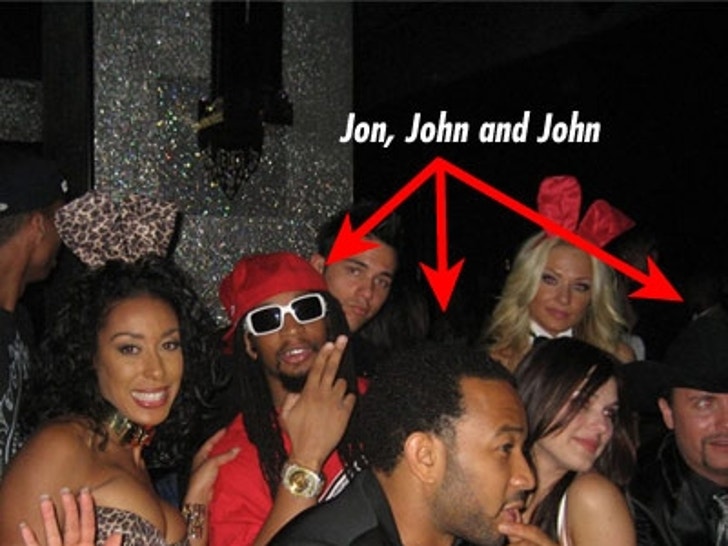 Once the 42nd Annual Academy of Country Music Awards were over last night, you'd think country rocker John Rich would hit up a cowboy bar and knock back a few beers with pals like Tim McGraw or Brooks & Dunn. Or...

... he could order up bottles of Veuve Clicquot champagne, Grey Goose Vodka and Patron Silver Tequila with pals Lil' Jon and John Legend while chillin' in a VIP booth at the Playboy Club at Palms Casino Resort.