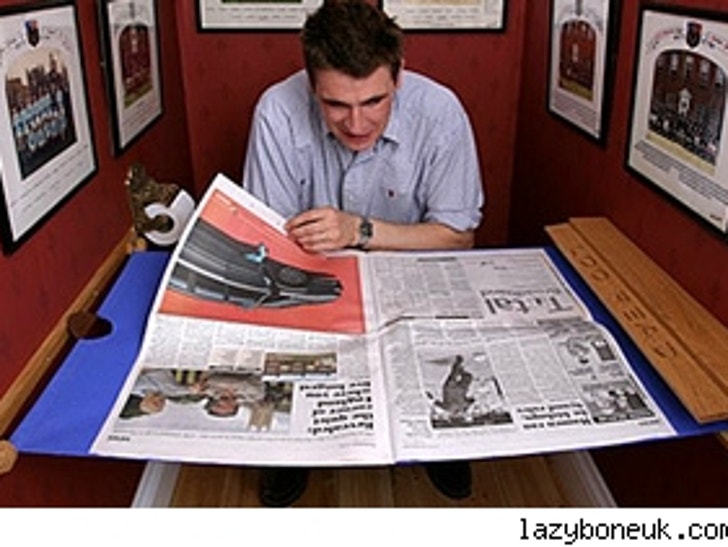 If the bran industry has its way, we'll all be in the bathroom four times a day. How are we to keep up on current events and the latest sudoku? The Brits have figured it out.

England has the right idea with their latest addition to toilet technology; the Loo Read, a removable shelf you place in your bathroom. You have a seat, roll out the Loo Read from its convenient wall-mounted cabinet and stretch it across the sitting area. Voila! Instant desk!
Available in two sizes, the Loo Read is sure to keep those bathroom breaks productive!