Winner in More Ways Than One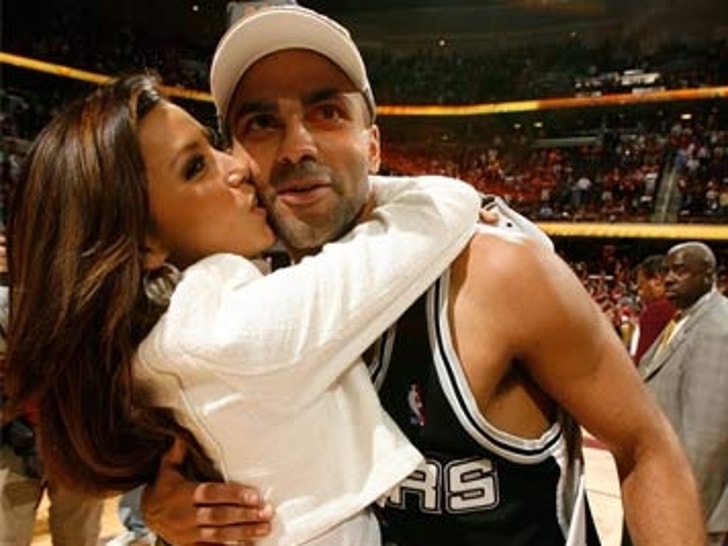 Which would you rather have: an NBA championship or a kiss from Eva Longoria? NBA Finals MVP Tony Parker got both.

His fianceé laid one on him at center court last night after the San Antonio Spurs completed their sweep of Lebron James and the Cleveland Cavaliers. The pair are scheduled to be married next month.
It's good to be Tony Parker.