Sting's Daughters -- The New Hilton Sisters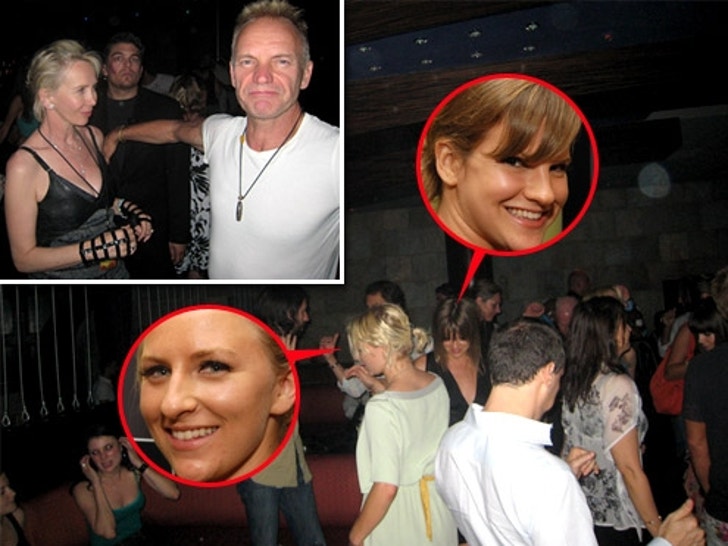 Sting hit the club scene in Las Vegas over the weekend after performing with "The Police," but insiders say the the real party was his two daughters.

After their concert at MGM Grand, Sting and The Police hit up JET nightclub at the Mirage, where their party took over the club's raised stage/VIP area. Sources inside the club tell TMZ that Sting, wife Trudie Styler and two of his daughters, Fuchsia and Brigitte, partied like ... well, rock stars. A TMZ spy tells us, "Sting and his wife danced like a couple in love, never letting go of each other's hands, but his two daughters danced wildly enough to make Paris and Nicky jealous."
The word is that after her jail stint, Paris is going to slow down her party train. Let's hope these celeb sisters jump on!