How Does David Spade Get So Much Ass?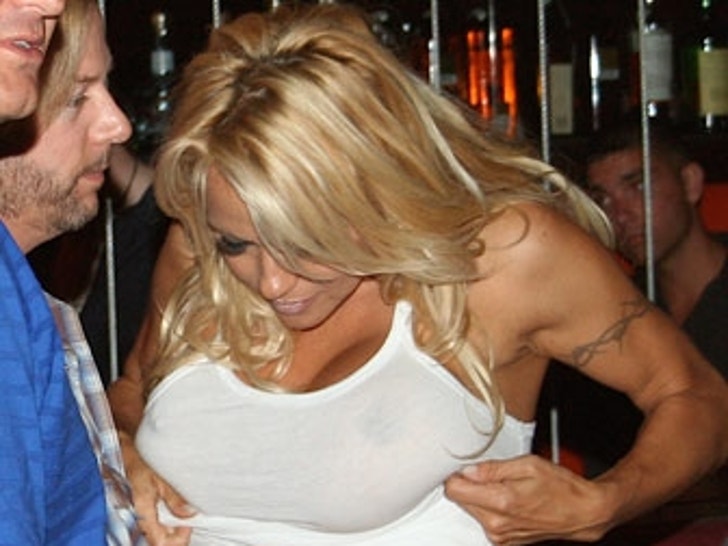 First it was Heather Locklear. Now it's -- Pam Anderson? How does tiny funnyman David Spade do it?

TMZ caught up with Spade in Vegas over the weekend, getting kissed by the fantasy babe all boys want to be kissed by -- Pamela Anderson! The pair showed up together to JET nightclub at the Mirage and drank champagne and Red Bull vodkas together. Pam, as usual, sported her high-beam headlights and glow in the dark camel toe. Kiss me, Dave!
Earlier in the day, Spade chilled in a daybed at BARE topless pool -- next to Sophia Bush -- who was in town celebrating her 25th birthday.