Britney's Rage Umbrella and Car for Sale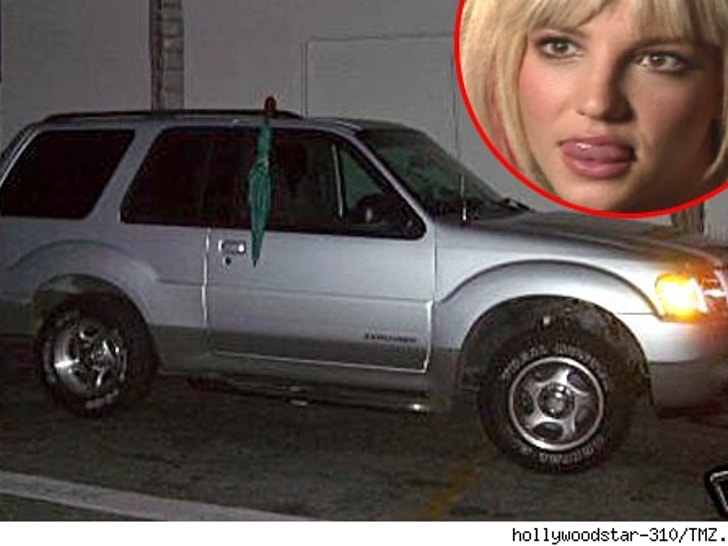 Remember last February, when the pop wreck shaved her head and went nuts on a Ford with an umbrella, before her mom shuttled her over to rehab? Seems like just a few weaves ago.

Now you can drive yourself crazy -- in the same 2002 Ford Explorer -- along with the busted green umbrella tossed in for rainy-day angst! Grrrrrrrrrrr!
Bidding starts on this mad eBay auction -- at $25,000, y'all.