Oy Vey! Mr. Mitzvah Next Superhero?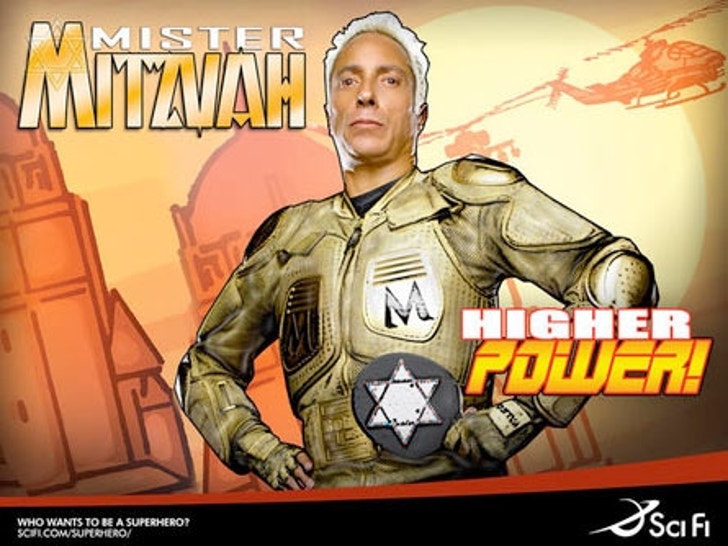 Move over Spiderman, there's a new superhero on the block, and oy gevalt! This one's kosher for Passover!
Schmaltz-a-licious techno producer and retired investment banker Ivan Wilzig is competing on the Sci-Fi Channel's second season of "Who Wants to Be a Superhero?" as Mr. Mitzvah!
This past weekend, the eccentric Sir Ivan -- who's known for wearing diamond encrusted capes around the house -- threw a party celebrating Mr. Mitzvah's TV debut. The party was held at his lustrous Hamptons pad -- a glittering golden castle complete with 24-carat gold pool, gold furniture and gold basketball hoop. In attendance: Michael Musto, Howard Stern, comic Jackie Martling and mini-me versions of Superman and Batman. To the gold batcave!
What are Mr. Mitzvah's superpowers? The supermensch uses his special King of David ping-pong paddle to fight villains. Such a person. His weaknesses? Non-kosher foods like pork, lobster and shrimp, of course. Treyf is his Kryptonite!
The Chosen One chose the meshuggeneh moniker, reports Radar, to honor his father, an Auschwitz survivor.