Willis and Weintraub Get the Boot in Italy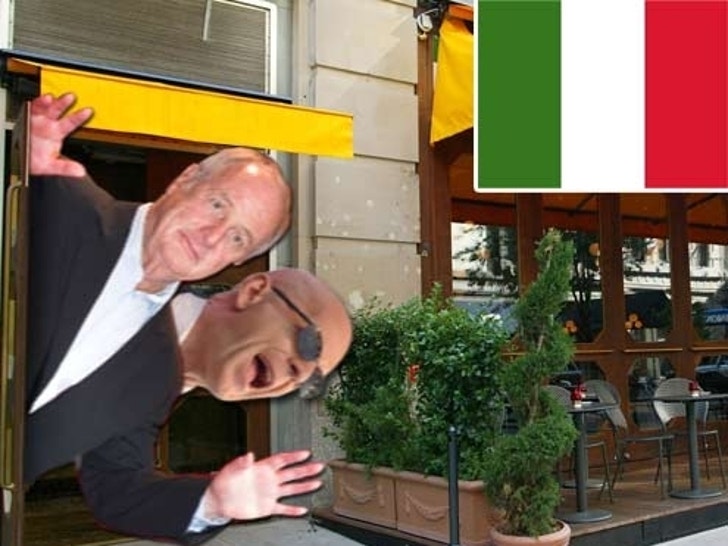 Ah, Italia. For Bruce Willis and Jerry Weintraub, the ospitalità in one Sardinian restaurant was merda!

"EXTRA" reports Bruce Willis and his buddy, "Ocean's 13" uber-producer Jerry Weintraub, were thrown out of the famous Cipriani in Sardinia for supposedly declining to take a picture with millionare baby daddy (with Heidi Klum) Flavio Briatore's model fiancee Elisabetta Gregoraci. The nerve!
When Gregoraci complained -- Briatore is part owner of the restaurant -- a bouncer was sent over. Willis and Weintraub tried to work it out, but to no avail. They were asked to leave, pronto! Weintraub told "EXTRA," "Stay away from the restaurant Cipriani in The Billionaire [nightclub] in Sardinia, if you don't want to be humiliated."