Mess Nevada's Breast Birthday Ever!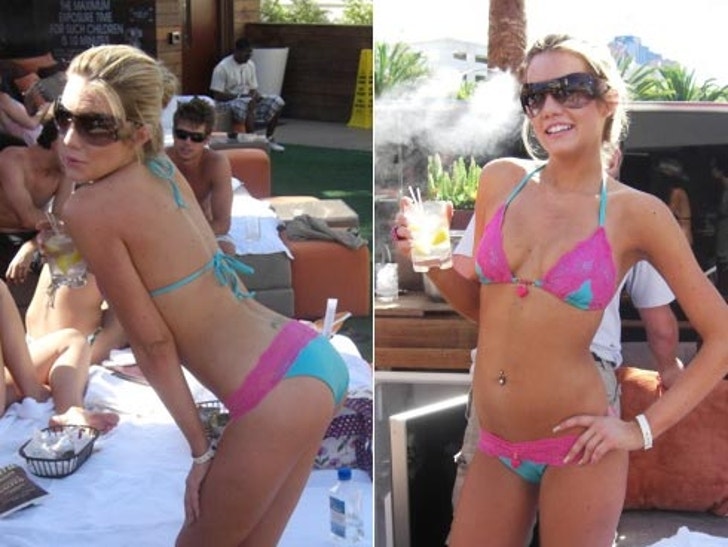 Bad girl beauty queen Katie Rees celebrated her 23rd birthday in Las Vegas over the weekend, and of course -- tops were optional.

The boob-lickin', trashtacular former Miss Nevada rocked out with plenty of tan line-less babes at the BARE topless pool and lounge at The Mirage, although Rees never changed into her birthday suit -- this time.
Sources inside the pool tell us that playboy George Maloof also joined the festivities. No word if he went topless.