Try to Make Them Go to Rehab, They Said Yes, Yes, Yes!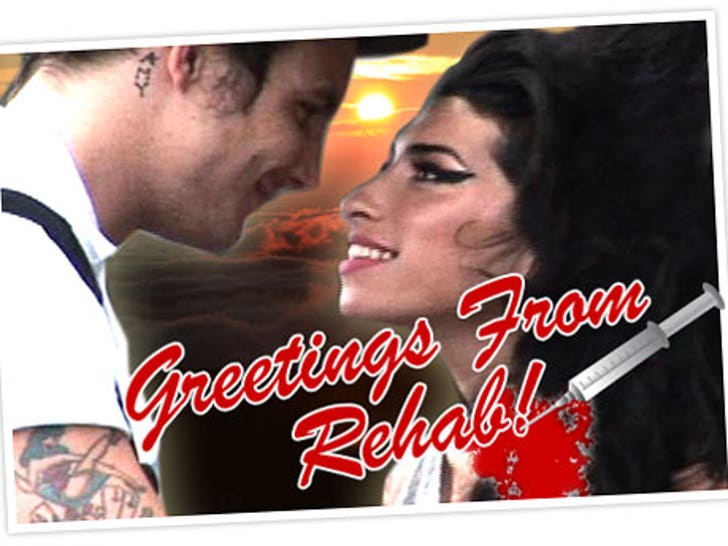 Vampy trampy Amy Winehouse and new chav hubby Blake Fielder-Civil had a real rock-and-roll honeymoon –- a trip to rehab for alleged heroin and cocaine addiction. Party on!

Whinin' Winehouse and Doherty-lite, according to a report in the Mirror, agreed to attend rehab after watching their fathers come to blows over their supposed shared addictions.
And, because it worked so well for LiLo and Brit Brit, Winehouse and Civil-Fielder are heading to the U.S. to get clean. Both are also reportedly seeing the same doctor that helped treat former wild child Kelly Osbourne. What a bloody f**kin' mess!
"They are both to blame," a source told the tab. "They are both as bad as each other. But at least they have admitted they have got a problem and are taking action to help each other."