Lieutenant Baldwin's Ten-Hour Tour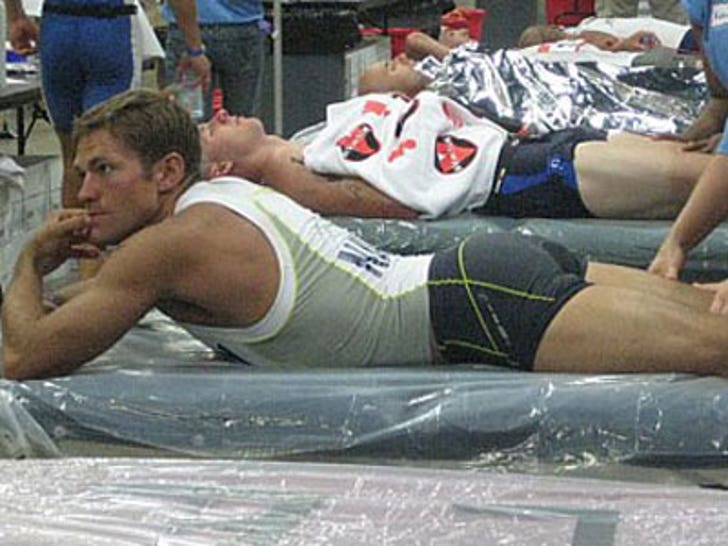 Former "Bachelor" Andy Baldwin strapped on some spandex to compete in an ultimate test of endurance: the Kentucky Ironman. That's one hot triathlete!

The Navy Lieutenant was one of 1,800 competitors who attacked the grueling, three-part endurance race -- consisting of a 2.4-mile swim in the Ohio River, a 112-mile bike course through greater Louisville and a 26.2-mile run to the finish line celebration at Fourth Street Live.
Andy carried his "Bachelor" prize, Tessa Horst, across the finish line, completing the race in a respectable 10 hours and 2 minutes -- about an hour and a half behind the winner.
Although Andy and Tessa have called off their engagement, they remain together and are "very much in love."