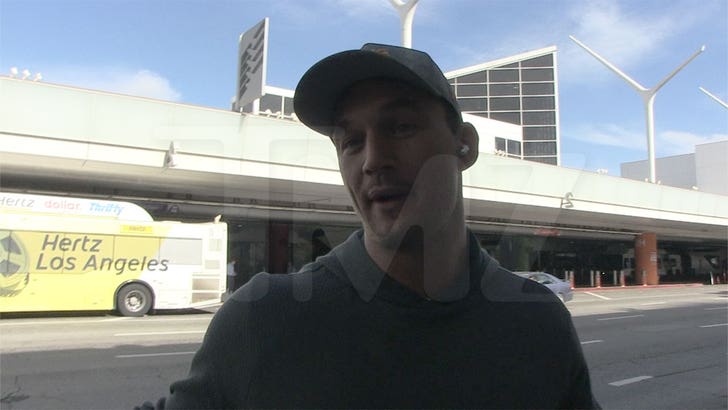 11/28/23
TMZ.com
Tyler Cameron knows a thing or 2 about dating -- his 'Bachelorette' run proved that -- and based on how popular the 'Golden Bachelor' is, he now seems open to trying his luck with older women.
We talked to the reality TV star at LAX, and asked what he made of the fact so many people are taken by Gerry Turner's TV journey as a senior citizen trying to find love in his sunset years ... and Tyler tells us it's a reflection of dating trends these days.
Watch ... he says there's been an upswing of young bachelors dating up in age lately, and he thinks it's great ABC is finally putting a spotlight on that for the mainstream.
He doesn't really indicate whether he would necessarily be interested in wooing an older woman, but he does appear to be cosigning on the value of seeking wisdom/experience beyond mere beauty -- something to which the 'Bachelor' franchises have been known to fall victim.
That's not to say the seniors can't be fun themselves ... Tyler even says 'Bachelor in Paradise' producers should consider inviting some of the more "seasoned" set to the beach soon!
We'll see if that ends up happening. One arthritic step at a time.