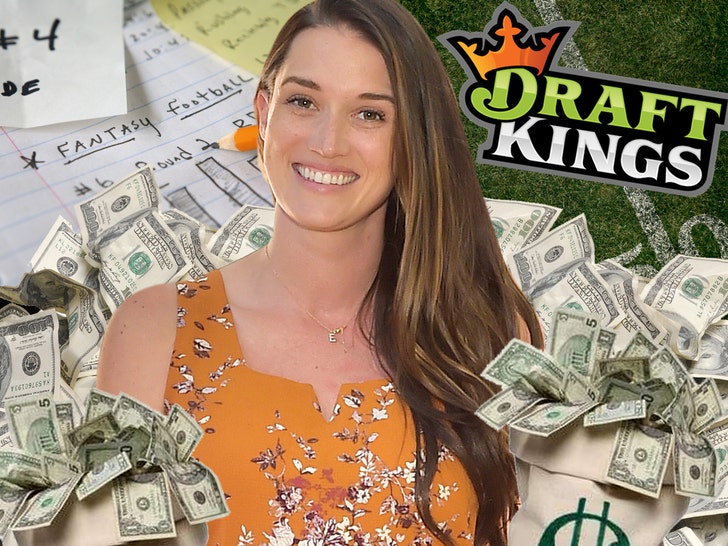 Breaking News
Getty/TMZ Composite
6:40 AM PT -- 1/7 -- Jade Roper and her husband Tanner Tolbert are firing back at claims they colluded to win the DraftKings $1 million fantasy football prize ... saying it was nothing more than "pure luck."
"We respect that Draft Kings feels they must do their due diligence in regard to Jade winning their $1 million dollar prize for the fantasy contest for the NFL's wild-card round this weekend," Jade and Tanner said in a joint statement.
"Though we must ponder, would the questions, accusations and curiosity about this win be the same if the winner had been male and someone who wasn't already in the public eye?"
"It is incredibly important for us to establish that Jade's win is nothing more than pure luck and we are confident that Draft Kings will determine the same."
Former 'Bachelor' contestant Jade Roper Tolbert won $1 MILLION in a DraftKings fantasy football event this weekend ... but the victory has triggered an investigation after it appears she may have cheated.
Roper -- who appeared on season 19 of 'Bachelor' and season 2 of "Bachelor in Paradise" -- was participating in DK's Millionaire Maker daily fantasy contest, which involved selecting a lineup of players from the 4 NFL Wild Card games.
Roper submitted 150 entries -- the maximum allowed -- and one of her lineups ended up winning the $1 MILLION top prize. She even bragged about it on social media!
The problem ... fantasy football experts have pointed out an interesting wrinkle -- that her lineups seemed to be coordinated with her husband's 150 entries to maximize their chances of winning.