Brothers Federline Party Down!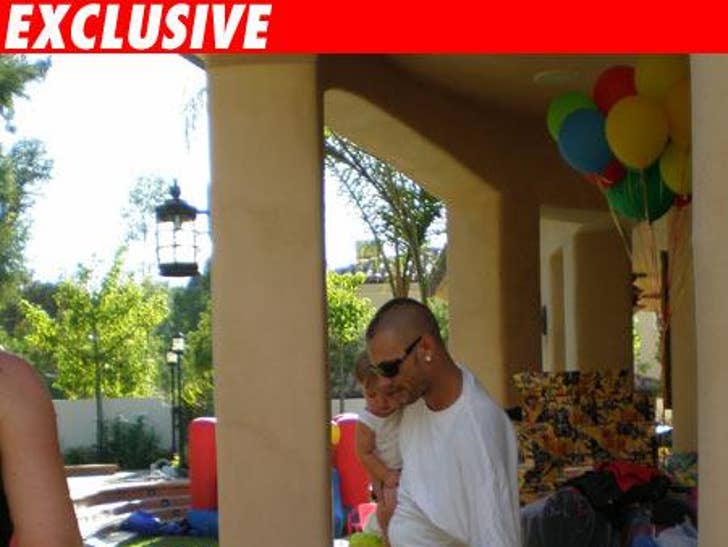 K-Fed threw a birthday blowout bash last Sunday for Sean Preston, 2, and Jayden James, 1, -- and we just got this exclusive pic. The boys, wearing their best birthday party disposable diapers, with Kev in hideous manpris and dressed up white t-shirt -- were surrounded by presents and birthday balloons at K-Fed's Encino home.

A TMZ spy says that Britney's parents were there, along with the boys' half-siblings from baby mama Shar Jackson. Guests were treated to barbecue -- which was briefly interrupted to watch Britney on the VMAs. When Sarah Silverman started cracking jokes about the boys, the TV was quickly turned off.