Irate Woman Bitches at Britney -- Sis Steps In!
Irate Woman
Bitches at Britney
Sis Steps In!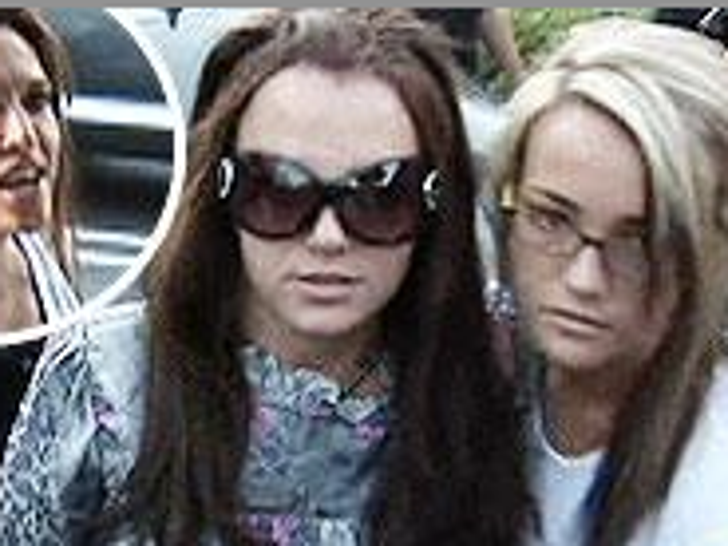 Britney Spears was verbally attacked by a random woman on the street yesterday -- and lil' sister Jamie was not havin' it!
Britney and Jamie (and an army of photogs) were going to a sushi joint in Beverly Glen when a brave woman came up to them and started shouting, "Nobody wants you in this neighborhood! ... you're making the neighborhood unsafe!" The paps defended Spears by yelling at the woman, but then Jamie-Lynn stepped in and shouted in the woman's face, "Then move the f**k outta the neighborhood!"
The woman then tried to put her hands on Jamie, but Brit and her sis hurried into the restaurant. When it came time to leave, they snuck out the back door.
The woman continued to scream at cameras, on a rant against Nicole Richie and Madonna as well.