Britney: One Overnight Visit -- The Document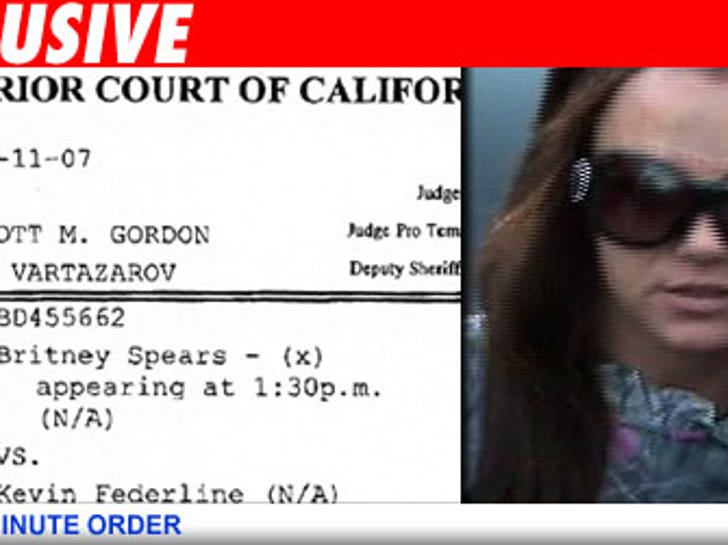 The document giving Britney Spears more time with her children, including one overnight visit per week, has now been released.

TMZ obtained a copy of the minute order which gives Brit one overnight visit a week. L.A. County Court Commissioner Scott Gordon partially accepted her lawyer's plea to give Spears monitored overnight visitation.
Brit Brit will have the kids sleep over for now ... stay tuned.