Carmen Electra Fingers Naked Wrestlers in Suit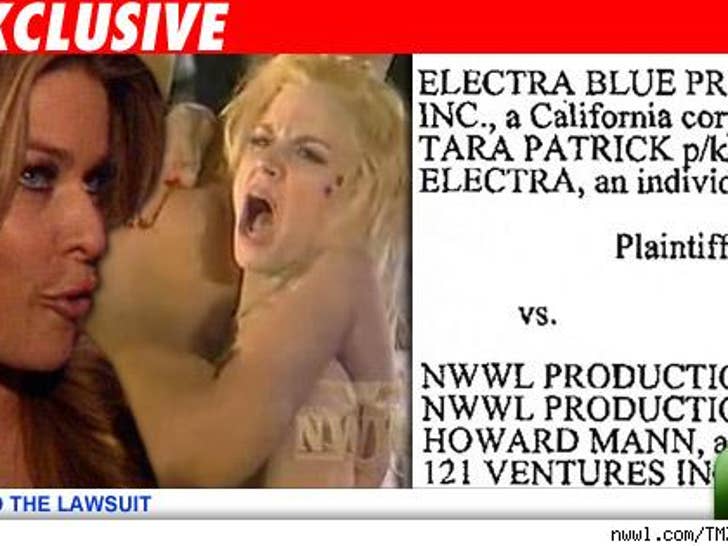 Carmen Electra is suing NWWL Productions, claiming that she was stiffed for a performance on the Naked Women's Wrestling League. Cue the soft porn jazz band!

TMZ has obtained a lawsuit filed in L.A. County Court, in which Miss Electra alleges that the NWWL owes her $300,000 on a contract for her hosting of several events. According to the suit, she was promised $400,000 and only paid $100,000 -- without royalties.
Carmen also claims that some of their DVD titles used her image without payment, including "Operation Naked Storm," "Tag Team Dream"and "Twin Peaks." In the suit, you will find this quote about Carmen: "... an extremely well known and immensely popular actress," who is "highly sought after as a spokesperson and commercial actress."