Fainting Spell -- a Fake?!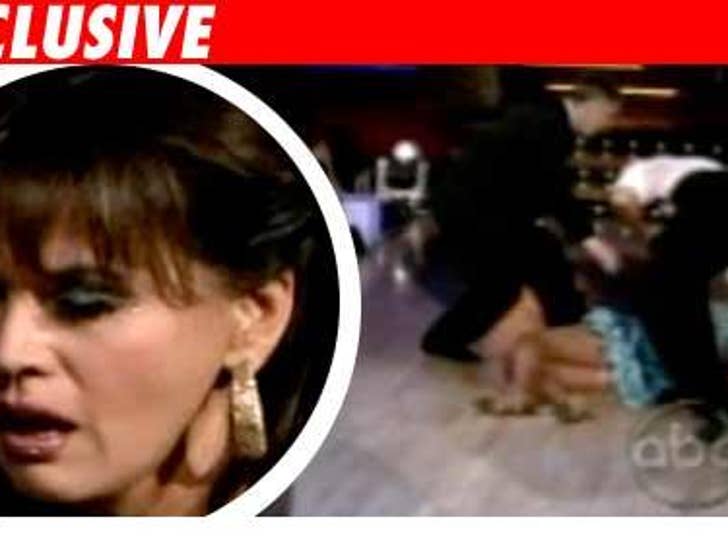 Sources on the set of "Dancing With the Stars" tell TMZ that Marie Osmond's fainting spell was scripted -- to the point where she had a writer just off camera feeding her lines when she stood up!

Our moles say Marie has a writer on set at all times, prompting her with witty conversation. One on-set source says he was in position when Marie went down -- and didn't miss a beat.
And get this -- Marie, we're told, is seriously on the hunt for a "successful guy." We're told she's asking some highfalutin people if they know someone who's available. Marie is divorcing hubby number two.
Marie's rep tells us that reports of a writer on set are "absolutely false." "There is no writer on set feeding her lines," she says, "Her manager is there and we (her publicists) are there but no one is feeding her lines." As for a fake faint? Her rep says that's "ridiculous. Why would anyone fake fainting on a live TV show? That show happened during the wildfires and Marie has allergies, there was smoke in the air which was extremely toxic. The trailers for the show are outside the stage and she was breathing the air. It's happened before." And lastly, the rep says Marie is NOT on the prowl. "She's going through a divorce," we're told, "She's not looking to meet someone now -- she wants to spend time with her kids. Dating is the last thing on her mind."