Tony to X17 -- Screw You, Sue You for $20 Mil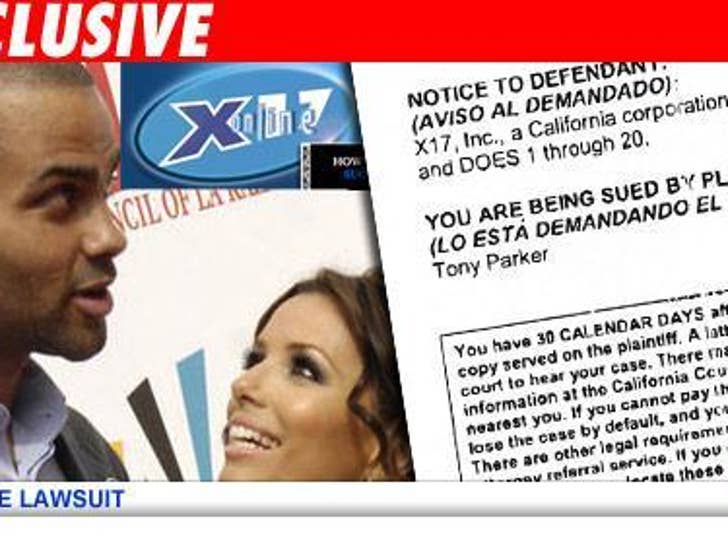 TMZ has obtained a lawsuit filed by Tony Parker -- Eva's hubby -- against X17, the photo agency that published reports and text messages alleging that he cheated on Eva Longoria shortly after the couple were married.

In the lawsuit, filed today in L.A. County Superior Court, Parker alleges X17 defamed him, claiming, "X17 had to know that the story was false, or at the very least, it had to have entertained serious doubts about the credibility of its supposed source."

X17 published stories that French model Alexandra Paressant had "an affair with Mr. Eva Longoria and that the two carried on a secret relationship for about two months."
The San Antonio Spur seems particularly pissed that X17 never sought to "verify the information with Mr. Parker, Ms. Longoria, any of their representatives or....anyone else who might have knowledge of the truth or falsity of the allegations."
The suit states, "Tony Parker has never had sexual relations with a woman named Alexandra Paressant."
The suit seeks at least $20 million.