Jamie Foxx's Boobie Prize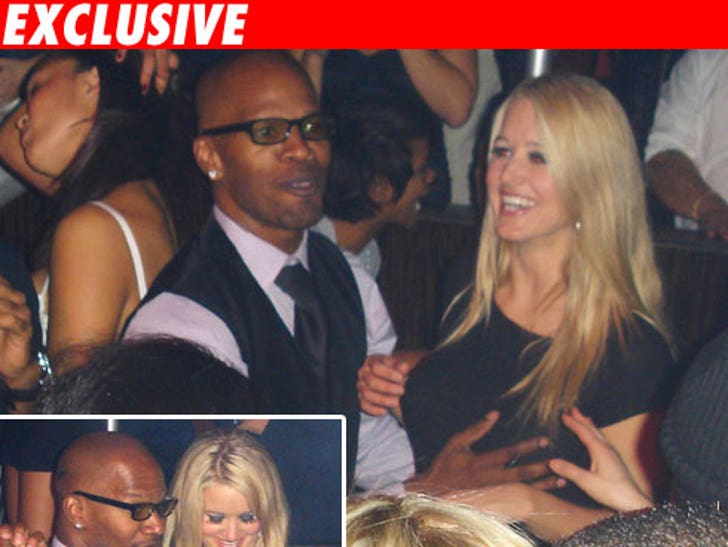 Women!! If self-examination is a little daunting, Jamie Foxx is there to help.

TMZ got photographic proof of Dr. Foxx at JET nightclub at the Mirage, celebrating his big 4-0. A large-breasted blonde grinned and bared it as Foxx did a thorough five-finger inspection.
Looks like everything checked out okay, but might require further ... um ... checking.